University of Missouri Health Care's Stroke Program recognizes staff members who demonstrate excellence in caring for stroke patients. Anyone can nominate a staff member for the award. Any staff member who has contact with stroke patients is eligible for the award.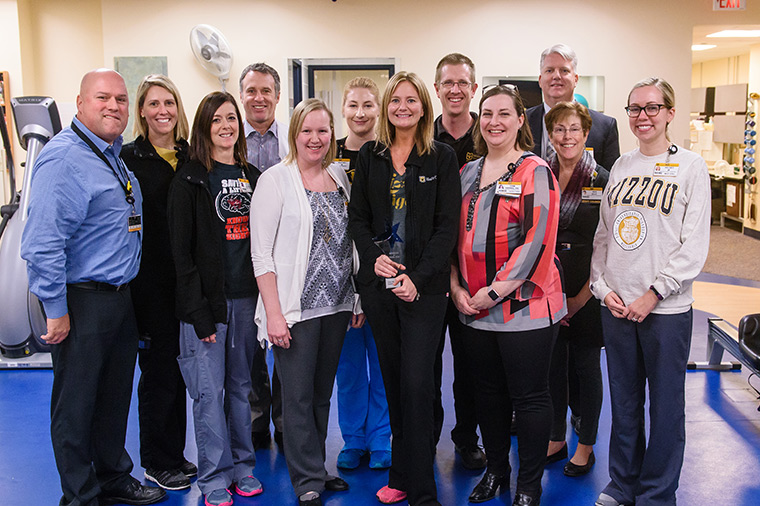 Who deserves this award
Help us recognize staff members who have demonstrated excellence in caring for stroke patients. 
These individuals may have:
Collaborated positively with the team in caring for the stroke patient
Communicated calmly during high-stress situations
Communicated with compassion toward patients and families
Displayed excellent teamwork
Provided high-quality education for patients, families or staff members
Provided high-quality stroke care
The stroke committee reviews nominations monthly and selects one recipient every month.
Award recipients are honored with breakfast and receive a brain pin and a traveling trophy to display in their work areas.
Stroke support group
This free support group is open to all survivors and their caregivers. 
Meetings are intended to:
Allow for networking opportunities
Discuss topics of interest
Offer education and advice
Organize community based stroke awareness events
Provide encouragement and emotional support
Meetings are held the second Thursday of each Month at 4:30 pm at the University of Missouri Hospital in the Main Street Conference room, Room L103 next to Essentials restaurant. Free valet parking is available at the main entrance. 
To RSVP or for questions, contact Tami Harris or call 573-884-6612.