When a stroke happens, every minute counts. A stroke stops precious oxygen from reaching your brain, causing brain cells to die immediately. The sooner you get care, the better your chance of recovery.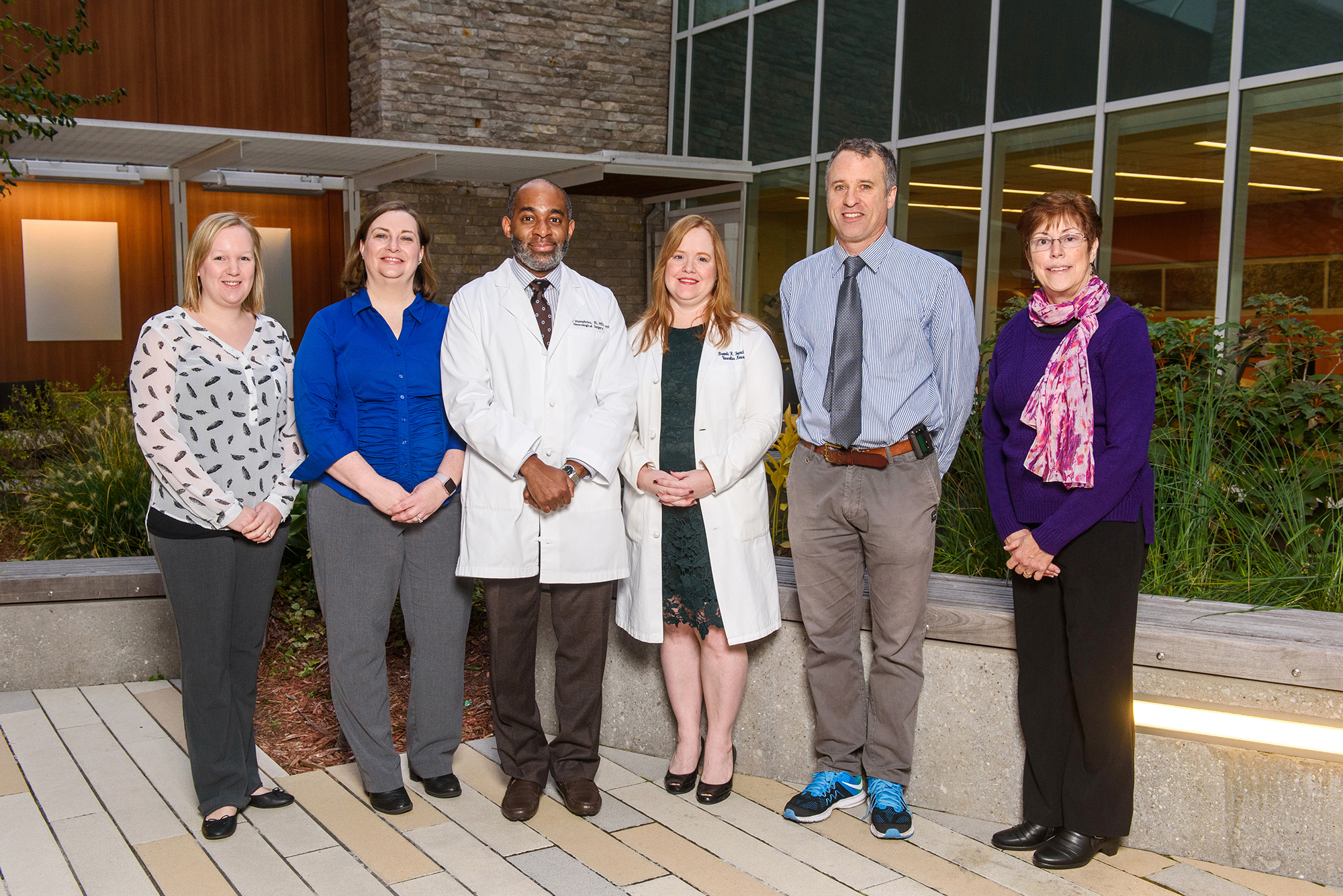 At University of Missouri Health Care, you get fast, expert care. As a certified Level I Comprehensive Stroke Center, we offer the most advanced care in central Missouri. With the region's only dedicated stroke neurologist and fellowship-trained neuro-interventionalists on site, University of Missouri Health Care has assembled a multidisciplinary stroke team to provide care to our patients from acute stroke presentation to rehabilitation.

Leading stroke treatment
A stroke occurs when a blood vessel leading to the brain bursts (hemorrhagic stroke) or is blocked by a blood clot (ischemic stroke). Your treatment will depend on your condition and the type of stroke you have, but the goal is to restore blood flow to your brain as quickly as possible. 
Our stroke team uses the latest medical technology and techniques to diagnose stroke, along with minimally invasive treatments such as:
Clot-busting medicine
Special medicine (tissue plasminogen activator or tPA) can be used to treat ischemic stroke, but it can only be used within 4.5 hours of when symptoms begin. It's delivered through an IV in your arm.
Clot removal (thrombectomy)
A neurologist or neurosurgeon who specializes in endovascular treatment can remove a blood clot using a catheter (small, flexible tube) to guide a clot-retrieving device. Your doctor performs the procedure through a tiny incision.
Reopening narrowed arteries
A neurointerventionalist can restore blood flow by compressing plaque buildup against the walls of an artery or placing a stent (mesh tube) in the artery to improve blood flow.
Embolizing procedures
An endovascular specialist (a neurologist who specializes in image-guided procedures) can use a catheter to: 
• Deliver medicine that clots the blood 
• Close off a broken vessel
• Place a rupture-prevention device (such as a coil) in a vessel to prevent stroke
If your condition can't be treated with a minimally invasive procedure, our expert neurosurgeons can perform even the most complex neurosurgery to restore blood flow. You'll receive the most advanced care in our neurointensive care unit. The unit is specially designed for people with brain and spine conditions, and it's the only one of its kind in mid-Missouri.
Innovative research
As an academic health center, our neurosciences doctors are also researchers and educators who train the next generation of doctors. That means our specialists are at the forefront of medical breakthroughs. You benefit from all the resources and expertise throughout the MU Health Care system, including promising new treatments available through clinical trials.
Our stroke care experts continue to look for new ways to prevent and treat stroke. When new therapies are discovered, you can find them right here.