Katy Purvis sat in the auditorium in Springfield, Missouri, swelling with pride as she watched her oldest child, Cara, who at the time was 4, dance in her first recital. Cara wore a red tutu and tap-danced to "Rockin' Robin" by Michael Jackson in a performance she had been practicing for weeks. The moment was extra special because of what Cara overcame to be here.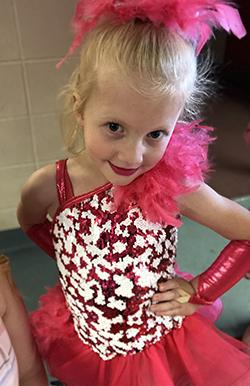 Cara, 7 now, and her brother, Harrison, 3, were born with craniosynostosis, a rare and serious condition in which the bones of the skull fuse together too soon. If it isn't treated, the head can become misshapen and pressure can build inside the skull as the brain doesn't have room to grow.
"When Cara was born, our pediatrician couldn't shake the feeling that something wasn't quite right," Katy said. "We were referred to a geneticist, and the moment he walked in the door, he knew she had craniosynostosis based on the physical features."
Cara had bicoronal craniosynostosis that affected both sides of her head. Babies typically have a flat forehead and eye sockets instead of a rounded face. The shape of the head can also appear shorter front to back yet taller in height. Harrison had unilateral craniosynostosis on the right side of his head, so his facial features were only present on one side of his head.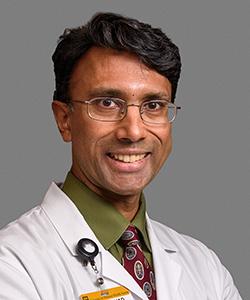 Although they lived three hours away from Columbia, the Purvises sought treatment at MU Health Care's Women's and Children's Hospital after being referred by the geneticist when Cara was 4 months old. Katy and her husband, Andrew, liked the team treatment approach led by pediatric plastic surgeon Arshad Muzaffar, MD.
The craniofacial team met with the Purvis family to explain the treatment, answer questions and calm their fears. Many of the team members have children of their own and know each patient is someone's child, so while it can seem overwhelming to visit so many providers – Muzaffar and Lynette Baker, RN, plus a geneticist, pediatric neurosurgeon, developmental pediatrician, pediatric ophthalmologist and pediatric neuropsychologist – it's coordinated care that occurs within one or two days.
"Moms have a sixth sense about their babies, and Katy knew something wasn't right when Harrison was born after Cara's surgery," Muzaffar said. "The Purvis family has been with us twice now for similar conditions. To me, that shows confidence in our team from the family's perspective as we provide the best care possible for their children."
To ensure the brain has enough room to grow, Cara and Harrison needed to have surgery between the ages of 9 and 11 months, when the bones of their skulls would be hard enough to hold their shape after they were removed, reshaped and put back in place. Muzaffar and a pediatric neurosurgeon worked together to perform the procedures. 
While most surgeries will be completed within six hours, the pre-operative time to post-operative time can last longer. Cara was with the craniofacial team for 12 hours on March 11, 2015. Harrison's surgery was on Dec.11, 2018, and he was with the team for 10 hours. Baker provided hourly updates to Katy and Andrew to relieve some anxiety.
"Those are two of the days we hate and are not easy to relive," Katy said. "We were the first parents in the OR waiting room and the last ones to leave."
Because the children were too young to communicate, MU Health Care's pediatric team helped the family through the recovery process.
"Cara had a rough time feeding after the surgery," Katy said. "They brought in a lactation consultant to help me get creative so we could both be comfortable with her sore head. We even had a music therapist come around to help her stay calm."
Neither Cara nor Harrison had complications or developmental delays. Now, they only have to visit Muzaffar and the team yearly for checkups.
"We're a large enough center that we can provide the care they need but small enough we get to know patients on an individual basis," Baker said. "After we took care of Cara, it was second nature for Katy to bring Harrison here."
Katy and her family don't mind a longer drive for care they trust.
"I love that it's a team approach, and if they have concerns, they're discussing them then," Katy said. "We aren't plagued with waiting, and there's a lot of confidence we're catching everything that may or may not be related to craniosynostosis since they're pediatric specialists."
Katy and Andrew now enjoy watching Cara and Harrison find their own joys in life.
"Cara starts violin lessons this summer and wants to continue dance," Katy said. "Harrison gets to tag along to her lessons and is a train and dinosaur enthusiast."