Mizzou BioJoint® Center offers unique treatments that bring biological solutions to knee, hip, shoulder, ankle and other joint problems.
The difference is in the restoration process. Our team of physicians and scientists at University of Missouri Health Care have developed surgical and non-surgical technologies that help protect and restore tendons, ligaments, cartilage, menisci and bone to improve joint function. Rather than artificial approaches, Mizzou BioJoint® Center treatments involve natural solutions that have the potential to restore joint health and function for eligible patients.
Mizzou BioJoint® Center Treatments
We offer surgical and non-surgical treatments to safely and effectively meet each patient's needs and expectations.
The non-surgical treatments we offer include patient-specific nutrition and exercise programs, individually designed physical therapy that includes biologic components such as restricted blood flow training, and/or platelet-rich plasma (PRP) and bone marrow aspirate concentrate (BMC) injections.
The surgeries performed at the Mizzou BioJoint® Center include restorative cartilage, bone, meniscus, ligament and tendon procedures designed to safely improve your joint health and function. Learn more about who is an ideal candidate for surgery at the Mizzou BioJoint® Center.
We evaluate each patient to ensure that we help you understand the options available to treat your joint problem. Learn more by reading our FAQs.
The Science Behind the Surgery
At the Mizzou BioJoint® Center, we are committed to putting scientific evidence into everything that we do. Because our scientists and surgeons are housed in the same building and work together on a daily basis, we have the ability to safely and efficiently move our technologies from the laboratory through the regulatory processes and into the clinic to help patients.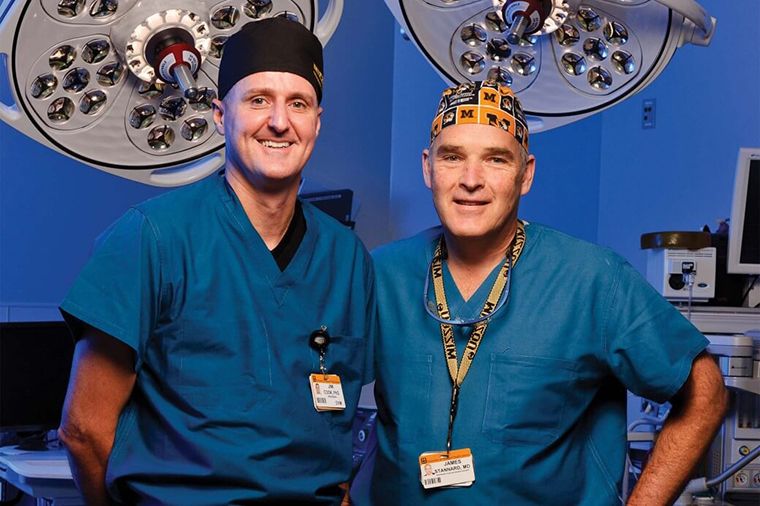 One of our most important scientific discoveries is the Missouri Osteochondral Allograft Preservation System (MOPS). This technological advance puts time and quality on your side. Cartilage grafts stored in the traditional manner are limited to a tissue storage period of 28 days at most to maintain desired viability.
Our MOPS technology extends the effective storage life and significantly improves the viability of cartilage grafts obtained from organ donors for use in osteochondral allograft transplantation surgeries done at the Mizzou BioJoint® Center. These two factors can make a big difference for our patients.
By combining MOPS with a technique that loads the patient's own bone marrow cells into a customized graft, the Mizzou BioJoint® Center has used precision medicine to refine the osteochondral allograft transplantation procedure.
Traditional osteochondral allograft transplantation surgeries, which have been done for over 40 years, are effective for at least 10 years in 75 percent to 85 percent of patients when done to treat isolated cartilage defects. Because surgeries done at the Mizzou BioJoint® Center are based on improvements to the traditional techniques, we do not have 10-year data on effectiveness yet, but we hope to continually improve the success rate with our innovative approaches and technologies.
Putting Innovation on the Map
The team at the Mizzou BioJoint® Center has made an impact for patients across the globe.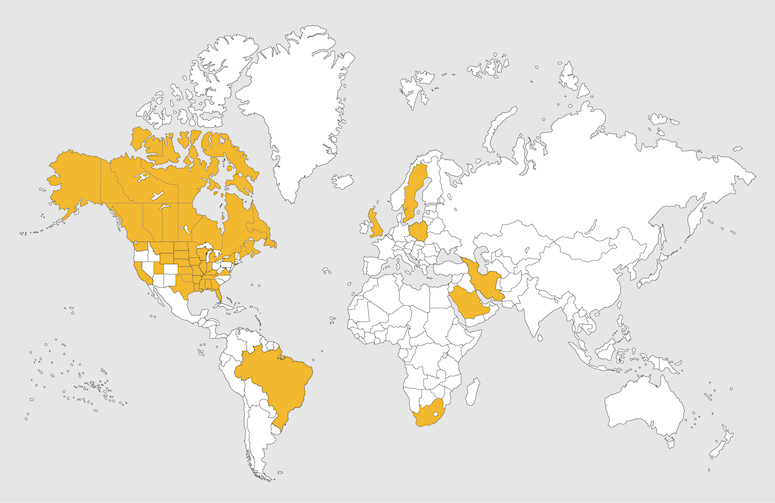 Don't take our word for it. Listen to our patients talk about the transformative power of the Mizzou BioJoint® Center.
Innovative Care From a Dedicated Team
Your success is our top priority. Learn more about how our team of doctors, therapists and other specialists will work with you to develop a comprehensive care strategy that will help meet your individual needs and goals.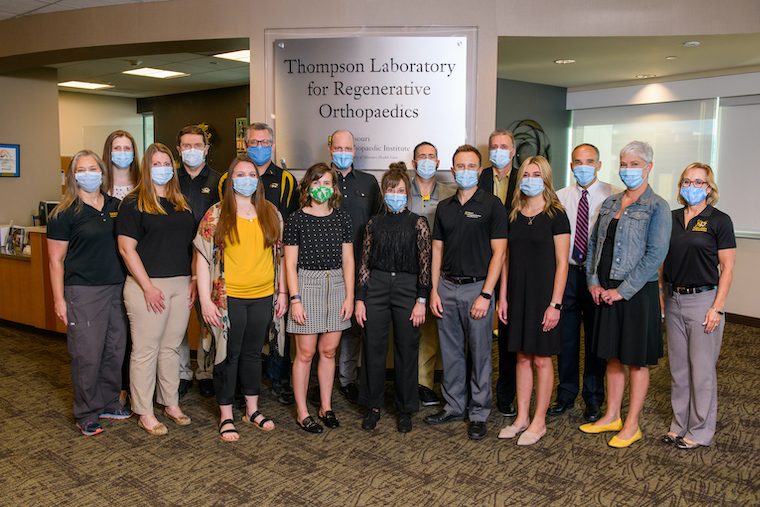 As part of the Missouri Orthopaedic Institute, you'll receive personalized care from Day One. From helping you determine whether a procedure from Mizzou BioJoint® is right for you to assisting with travel arrangements and lodging if you're coming from out of town, our team is here for you.
Throughout this time, safety remains our top priority. Our providers offer both in-person and virtual appointments depending on what's best for you. For those coming into our facility, we've taken extra safety precautions to ensure you receive safe care. Learn more about our safety efforts.
Related Conditions & Treatments