Traumatic orthopaedic injuries can put your limbs at risk. At University of Missouri Health Care, our orthopaedic surgeons provide immediate care for traumatic injuries, helping save limbs and musculoskeletal (muscle and bone) function.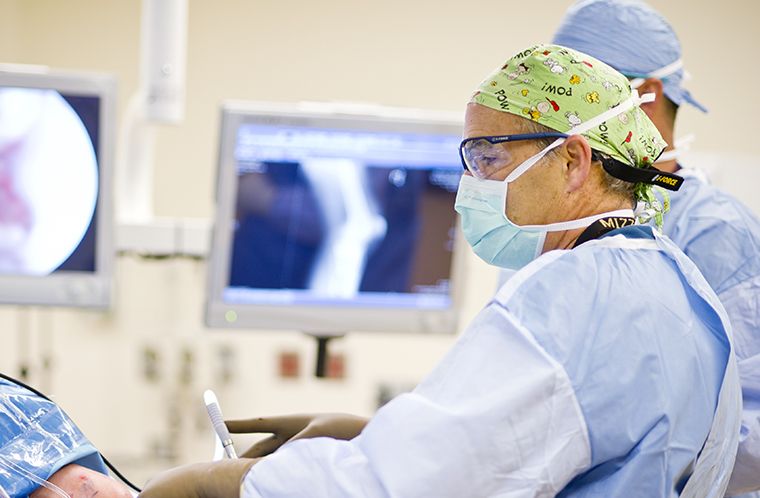 Our orthopaedic trauma physicians are an essential component of the trauma team at MU Health Care's University Hospital Frank L. Mitchell Jr., MD, Trauma Center, the most advanced and only American College of Surgeons Level I Trauma Center in the region. Our expert surgeons provide care for patients with fractures, dislocations and severe soft tissue injuries.
We commonly treat simple injuries from falls to serious injuries from motor vehicle crashes. These injuries include, but are not limited to:
Acetabular and pelvic fractures (broken hips and pelvis)
Hip, femur, knee, tibia, ankle and foot fractures
Shoulder, arm, elbow, forearm and wrist fractures
We also treat the complications associated with injuries, including infections and arthritis, and we help treat bones that are healing slowly or healing crooked.
Multidisciplinary, convenient orthopaedic care
The MU Health Care orthopaedic trauma team collaborates closely with fellow orthopaedic specialists and physicians from other specialties to ensure you receive complete care. Our multidisciplinary care teams work with you to create a personalized treatment plan to repair bones, muscles and tendons as well as restore function.
We provide comprehensive care for bone and muscle injuries, from the first surgery or casting, to physical therapy or inpatient rehabilitation. At MU Health Care, you receive all the care you need in one place, helping you have a smooth and seamless care experience.
Limb Preservation Center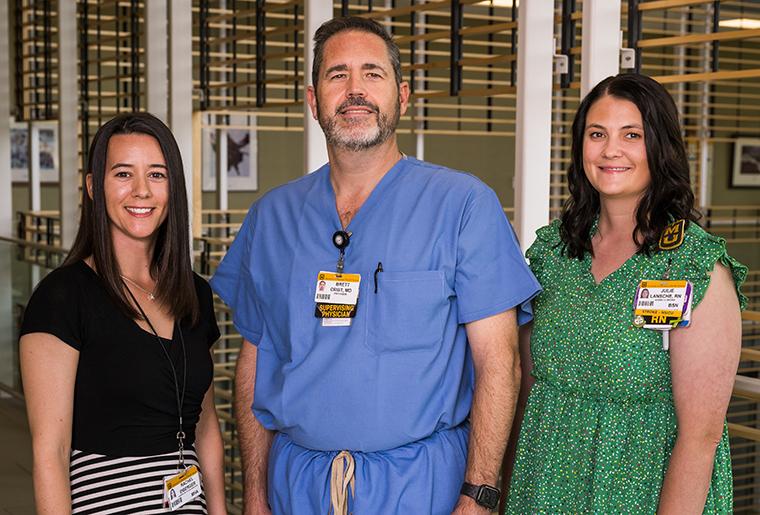 MU Health Care's Limb Preservation Center is the region's only hospital that provides multidisciplinary care and complex microsurgical reconstruction to help patients avoid amputations, overcome bone deformities and recover from chronic wounds and infections.
Advanced orthopaedic trauma care to help you heal
As providers at an academic health center, our orthopaedic trauma specialists work to improve the future of trauma care. Our physicians conduct advanced research into trauma topics and wound healing. Our experienced specialists also train future generations of orthopaedic surgeons, giving them the skills they need to offer quality care to their patients.
As a patient at an academic health center, you benefit from this sharing of knowledge. Your treatment plan is based on the most recent research and medical evidence and you have access to the latest treatment options. Our physicians use advanced tools, such as 3-D printing, to plan complex surgeries and improve patient outcomes.
At MU Health Care, you receive treatment from a large, integrated care team. By working together, your care team can give you personalized care and increased individual attention throughout your hospital stay, recovery and rehabilitation.
Related Conditions & Treatments