Whether you are a pro athlete or a weekend warrior, Missouri Orthopaedic Institute offers innovative sports medicine services at our state-of-the-art facility. 
What We Do
Our multi-disciplinary team of experts is dedicated to the treatment and prevention of sports-related conditions. We provide an individualized approach using the best available evidence to get you and your favorite athletes back in the game.
Our fellowship-trained sports medicine providers specialize in the non-operative and operative treatment of pediatric, adolescent and adult athletic injuries — with a focus on knee, shoulder, elbow, hip and foot/ankle conditions. Our specialists also manage non-musculoskeletal sports-related conditions, including sports concussions, stress fractures and overuse injuries.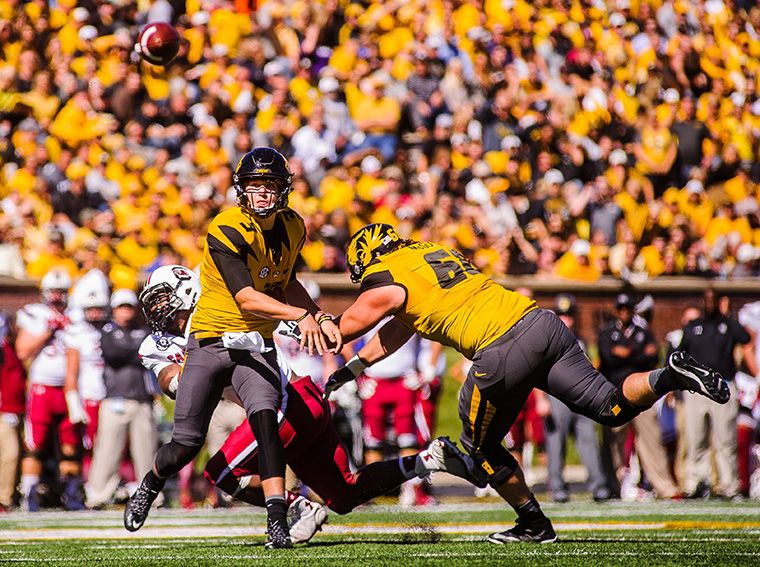 Our philosophy
We deliver compassionate care using innovative technology to reduce pain and improve quality of life. Our philosophy of personalized care means that we consider the broad range of available treatment options for every patient. When possible, non-operative methods, including biological injections and rehabilitation are attempted. If surgery is recommended, our team uses the latest advances and minimally invasive techniques to restore function.
Patients benefit from the ease and convenience of comprehensive sports medicine services in one location. When necessary, our clinicians communicate and collaborate across the vast MU Health Care network to deliver outstanding care to our patients. On-site X-ray and MRI, bracing, physical therapy, sports nutrition, pharmacy, social work, billing, insurance, financial assistance and culinary services enhance the patient experience.
Education and Research
Our sports medicine team actively engages in research and in the training of the next generation of health care professionals.
The Orthopaedic Sports Medicine Fellowship provides exposure to practice in both an academic and private-practice setting. Fellows help care for the University of Missouri's athletes.
The Functional Assessment Screening Team (FAST) is a multi-disciplinary team that develops motion analysis tools to improve the health and well-being of patients, including athletes.
Affiliations and Sponsorships
The University of Missouri trusts the care of its athletes to our team. We also offer treatment of athletes through our affiliations and sponsorships with the following groups: the Show-Me State Games, the Columbia Rugby Club, the Missouri Contemporary Ballet, the TriZou Triathlon, the Columbia Bicycle Club, Safe Kids Worldwide and area high school and junior high schools.
Sports Injury Clinic
The Missouri Orthopaedic Institute hosts free sports injury clinics for middle school and high school students in the fall.
Listen below as MOI providers talk about common injuries and how to prevent them. Click on the menu button at the top left of the video below to see other videos in the playlist.
Related Conditions & Treatments