If you are at risk of losing your arm or leg because of injury or infection, or you cannot use them as you want because of deformity, MU Health Care's Limb Preservation Center will do everything possible to keep you whole and preserve your quality of life.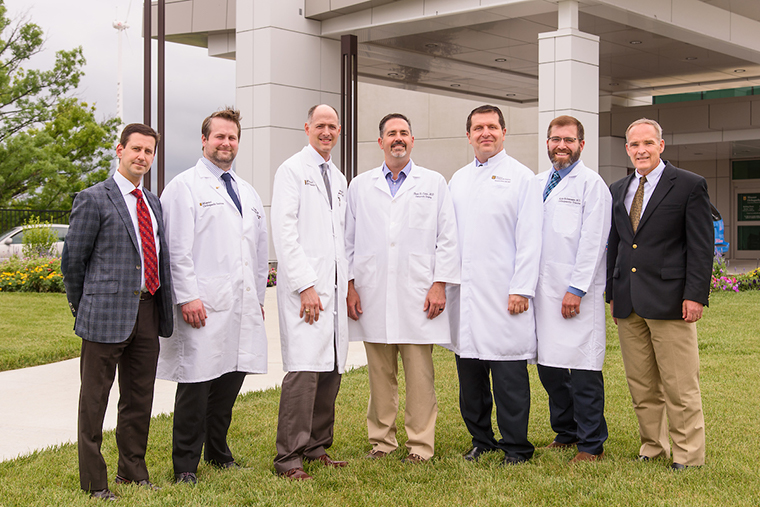 We are the only hospital in the region that provides multidisciplinary care and complex microsurgical reconstruction. Our team has seven orthopaedic surgeons — including microvascular surgeons — and other specialists. We're led by co-directors Jay Bridgeman, MD, and Brett Crist, MD. We are equipped to address the most challenging cases, including:
Complex extremity injuries including fractures
Failed bone healing
Bone deformity and length differences
Chronic infections
Chronic wounds
Our expert surgeons treat complex bone problems and soft-tissue injuries, including when tissue is missing and requires moving muscle and skin from another part of the body to replace it. These microsurgical reconstructions are precise procedures that require a microscope to reconnect blood vessels the size of a spaghetti noodle.
What sets the Limb Preservation Center apart even further is its multidisciplinarian team approach. Our center is a one-stop shop for all the issues facing a patient with complex problems that include a combination of bone, skin, muscle, nerve and artery damage.
Rather than being shuffled from specialist to specialist, you will have one team of surgeons, physicians and specialty nurses caring for all your needs. We believe this approach is more convenient to you, prevents miscommunication about your care and, most important, gives you the best opportunity to keep using your limb. The mission of our team is to improve the quality of life for all patients in a caring environment.
Related Conditions & Treatments