Nathan Skelley, MD, a board-certified orthopaedic surgeon specializing in sports medicine at Missouri Orthopaedic Institute, often works with athletes who have been sidelined by injury.
In the first installment of a three-part series about optimizing your athletic performance, Skelley offers tips on how to train like an athlete and avoid common mistakes that could lead to injury.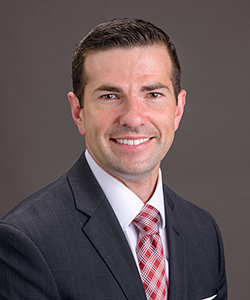 Call in the pros
No one becomes a world-class athlete overnight, and jumping right into a rigorous training program can get you into trouble.
"You should always check with your doctor before starting a new program to avoid potential injuries," Skelley said. "Get professional instruction for your activity so you don't get sidelined from the beginning."
To do that, Skelley recommends working with trained experts, including physical therapists, athletic trainers, strength-and-conditioning coaches or personal trainers. Start with a visit to a physician for a physical so you know at what level it's safe to begin your program. These professionals can recommend modifications, alternative exercises and stretches to get you on the right path to meeting your fitness goals.
Focus on form
Even in the world of college and professional sports, it all comes down to basics.
"Overuse injuries are very common so using proper technique and form is extremely important," Skelley said. "Form not only gives you the best results in your sport, but it also prevents injuries from occurring. "
Powerlifters work with trainers to carefully test the limits of their strength. If you're more of a weekend warrior, you also need to monitor your workout to avoid injury.
Use more reps and less weight instead of trying to do one lift and max out to avoid causing a lot of harm to your body. Choose exercises and machines that work several muscle groups simultaneously rather than isolating just one. Aim for slow but steady gains, and always use a spotter.
Cross-train to promote overall strength
Cross-training is essential to help you reach peak fitness safely, especially for younger athletes who are active in a year-round sport. Many athletes end up choosing one sport to specialize in because it's their favorite, but that isn't the best approach. 
"We have quite a bit of evidence that shows it's a dangerous practice, particularly for young athletes," Skelley said. "Athletes need to do more cross-training and participate in multiple sports."
Choose another sport to play in the off-season or simply pick up a different type of exercise to stay in top form. A wider range of activity will work your underused muscle groups, which will help your performance in the long run.
The same goes for general fitness and training.
"If you're going to do the same thing for every workout, it'll get boring," Skelley said. "At any age it's important to cross-train to keep the sport engaging and fun."
Give yourself a break
Pushing yourself too hard is counterproductive and may result in injury.
"Breaks are just as important as the actual workout," Skelley said. "Take time off from the training routine occasionally to allow time for your body to heal between sessions."
Focus on different muscle groups on different days to spread out your exertion. If you're wiped out after an especially intense workout, it's OK to stay home from the gym the next day. For an active recovery, do a less strenuous exercise, such as yoga or a brisk walk, if you don't want to skip your workout completely. And don't forget to stretch.
Listen to your body
This piece of advice is fairly straightforward, but Skelley said it's often ignored, especially by competitive athletes.
"Listen to your body," he said. "If you keep pushing yourself through soreness and pain, you're ignoring your body's request to heal. We don't want to push a no pain, no gain mentality anymore to prevent injury."
Check your form with a professional, and see a doctor if pain persists.