Cancer patients and survivors often face unique heart health challenges since the treatments that help you fight cancer can also damage your heart.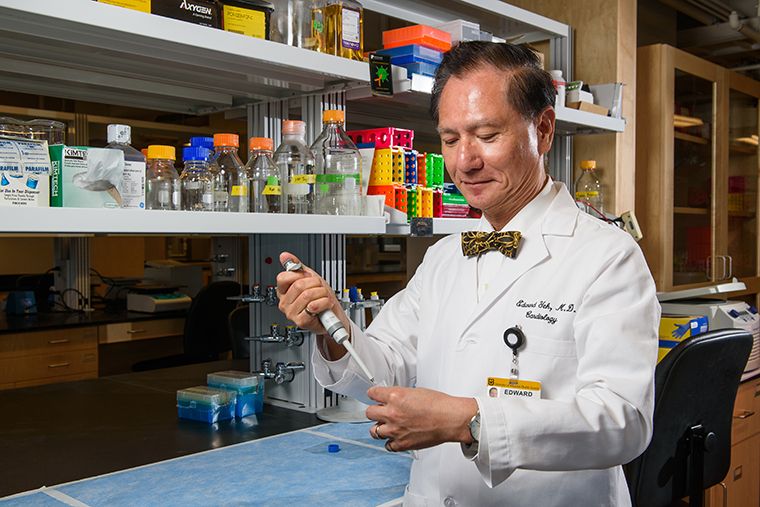 At University of Missouri Health Care, our onco-cardiologists help you deal with these challenges. We combine research and expertise to understand the cardiovascular risks that cancer treatment may cause you.
As more and more people beat cancer, our doctors are developing new ways to manage the heart health of survivors. In our Onco-Cardiology Clinic, we use the latest technology and research to prevent, detect and treat heart disease in cancer patients and survivors.
Comprehensive heart care for cancer patients
The Heart and Vascular Center Onco-Cardiology Clinic is the only one of its kind in central Missouri. Our expert onco-cardiologists offer comprehensive cardiovascular care. We treat patients with existing heart disease or patients who are at increased risk for developing heart problems.
From the beginning of your treatment, your cardiologist will collaborate with your oncologists at the Ellis Fischel Cancer Center to develop treatment plans that reduce your risk for cardiovascular problems. We personalize your treatment plan and recommend cancer treatments based on your current heart health, family and medical history.
Our onco-cardiologists, who have advanced training in caring for the heart health of cancer patients and survivors, provide medicines and treatments to improve your heart health. These treatments don't interrupt your cancer care, but provide additional support that gives you long-term benefits. During treatment, good heart health helps you respond better to therapies, making your care more effective. After treatment, these medicines can reduce your risk for heart disease for many years.
Throughout your treatment, we also closely monitor your heart health. We use blood tests and the latest imaging technology to detect heart problems early, helping us prevent serious complications.
Cancer-heart survivorship
Cancer survivors require specialized, long-term follow up care. When you have completed cancer treatment, we continue to provide survivorship services alongside your cancer doctors. Your cardiologist will create an individualized plan to help you reduce your long-term risk for heart disease. This plan is part of the ongoing monitoring and care you receive as a survivor of cancer. Your plan can include anything from medicines to regular screenings to lifestyle changes.
Learn more about Heart & Vascular Care at MU Health Care.
Related Conditions & Treatments