Vertebral body tethering (VBT) is a fusionless spine surgery that treats idiopathic scoliosis in growing kids by using a strong flexible cord to straighten out the spine while preserving your child's range of motion.
Our team performs VBT as a safe, minimally invasive procedure that helps to correct scoliosis at the time of surgery and continues as your child grows.
What is vertebral body tethering?
VBT is an FDA-approved surgical procedure used to help correct the most common type of scoliosis, known as idiopathic scoliosis. VBT works by attaching screws to the outside of the scoliosis curve in the spine's vertebrae and connecting a flexible cord, called a tether, to each screw on affected vertebrae which guides the spine into alignment.
How does VBT work?
By using a tether, which applies tension on the outside of the curve, VBT slows the growth on the outside of the curve and stimulates growth on the inside of the curve. The system guides your child's spine growth to correct scoliosis curves in affected vertebrae.
How is VBT different from spinal fusion?
VBT is a promising treatment option because it can achieve similar results as spinal fusion — preventing scoliosis from worsening and straightening your child's spine — while preserving their mobility.
Spinal fusion uses metal rods and bone grafts to permanently combine several vertebrae in your child's spine, which stops the spine from growing at the time of surgery and may limit your child's ability to bend. This procedure removes bone to create a bone graft, which changes the anatomy of the spine.
VBT uses screws placed on the outside of the scoliosis curve to hold a tether in place, which both helps correct some of the curve immediately and guides your child's spine into further correction as they grow. VBT does not disrupt spinal anatomy, and depending on the location of the curve, can also preserve normal range of motion.
Both procedures take about the same amount of time in the operating room (4-6 hours). VBT patients return to unrestricted motion after three months, while posterior spinal fusion patients have restrictions removed six months from surgery. VBT is only an option in children who are still growing, and who have spine curves between 35 and 65 degrees. Once a child finishes their growth spurt, VBT cannot be performed.
Is VBT a safe procedure?
VBT received FDA approval in 2019 after an extensive scientific review of patients who received a tether. The procedure is generally safe when performed correctly by trained experts, but like all surgical procedures, there is a chance of failure or complications.
Our pediatric orthopaedic surgeon, Daniel Hoernschemeyer, MD, helped pioneer the procedure and has been performing VBT surgeries for over ten years.
Does my child qualify for VBT?
VBT is most appropriate for:
Children who are still growing.
Children who have spinal flexibility.
A spine curvature, or Cobb angle, between 35-65 degrees.
An idiopathic scoliosis diagnosis.
Scoliosis that continues to progress or worsen despite bracing.
Children who are roughly between the ages of 8 to 16.
Other progressive scoliosis risk factors — such as curve size relative to your child's age — may also make your child an ideal VBT candidate, and these will be discussed at your first visit. If you or your child are interested in VBT, please call our office for additional information or request an appointment below.
What is the VBT process like?
At MU Health Care, our scoliosis team has performed more than 100 VBT procedures over 10 years, which means we have the know-how to help you make the best decision for your child. Each step of the process is created individually for your child, from the first consultation to the follow-up care and recovery.
During your first visit, our team will evaluate your child's medical history and perform a physical exam of your child's back. We will also want X-rays of your child's spine standing and laying down to evaluate spine flexibility as well as a hand X-ray to determine skeletal maturity and future bone growth. Our team has access to the latest and most advanced technology, including an EOS X-ray that has less radiation than traditional X-rays, to help measure your child's spine curvature and determine if they are a candidate for VBT surgery. Unlike standard X-ray machines, EOS can create three-dimensional scans to help our team better understand your child's curve pattern and the best way to treat it.
To discuss possible treatment options, please call our office for more information.
Choosing MU Health Care for VBT surgery
Our team of pediatric orthopaedic specialists, led by Daniel Hoernschemeyer, MD, helps advance fusionless surgical treatments for idiopathic scoliosis. Our experts have published research, performed training on scoliosis treatments, and led panels with the goal of improving patient outcomes, while also training the next generation of doctors.
As a leader in VBT, our team has years of experience successfully treating patients with scoliosis. Dr. Hoernschemeyer is nationally recognized for his care and expertise in pediatric spine deformity.
Testimonials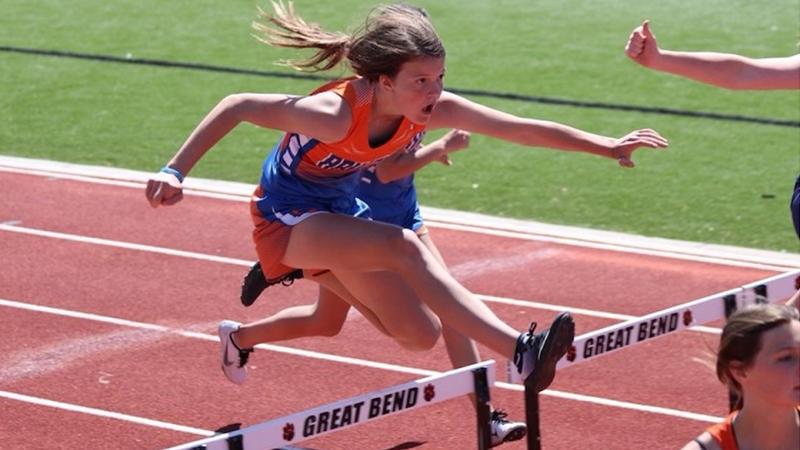 Grier, 52° and 67° curves
"Dr. Hoerschemeyer, Nicole Buckler and the entire team of surgical nurses, nurses, occupational therapists, physical therapists, child life specialists, etc., were absolutely top-notch in every way. Before surgery, Grier was extremely active in sports, and post-recovery, nothing has changed! We are beyond grateful to Dr. H and his team for giving our girl her life and the ability to do everything that she loves without a second thought!" — Shelli Panzer, Grier's mother.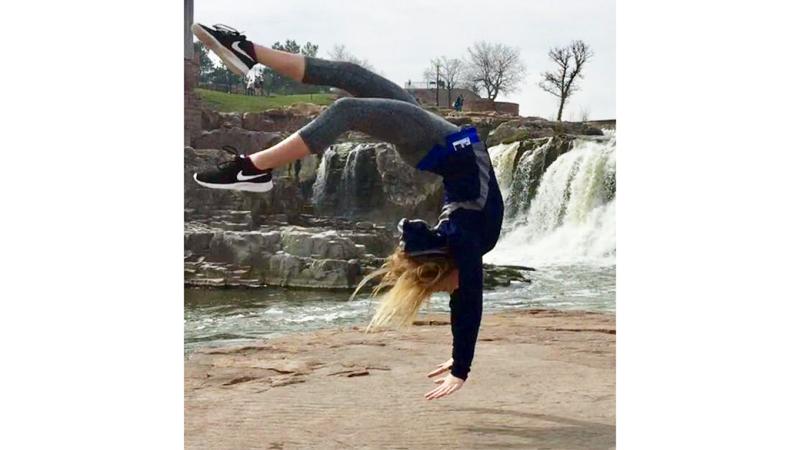 Avory, 45° curve
"I cannot say enough good things about Dr. Dan and his staff. They took the time to fully explain everything and even put me in touch with the mother of another VBT patient. By the day of the surgery, I was very at ease knowing we were making the best choice for Avory. She is now able to compete in her high-level sports, including USA Gymnastics Level 9 competition, with no reduction in mobility. I cannot thank Dr. Dan enough." — Evelyn "Dee" Gilbert, Avory's mother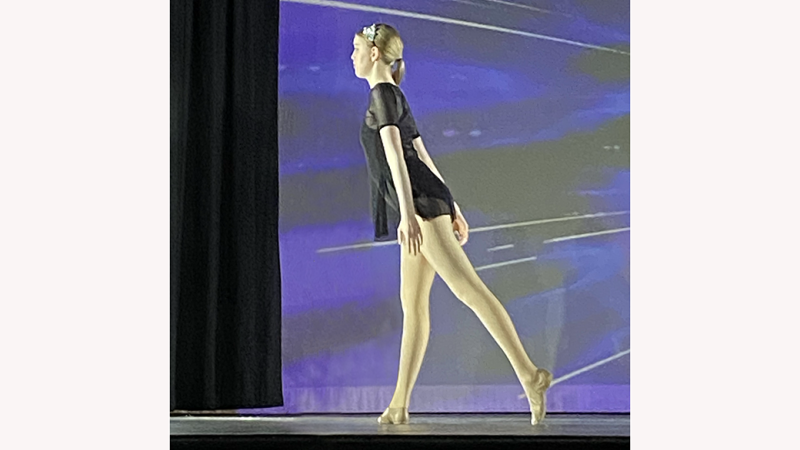 Caroline, 62° curve
"Researching my options after being told that my daughter required a fusion was one of the best things I ever did as a parent. Dr. Hoernschmeyer, Nicole Tweedy, PNP, and the rest of the team could not have been better to work with. Our results have been outstanding. Caroline has lovely posture and is able to participate in multiple forms of dance with no discomfort. We are grateful to the team that made it happen." Lindy Thompson, Caroline's mother
Related Conditions & Treatments