Orthopaedic surgeon Dan Hoernschemeyer, MD, is experienced in treating scoliosis with vertebral body tethering (VBT), a fusionless spine surgery that can help reduce curvature and help affected children and teens live a healthier life.
Vertebral body tethering is a minimally invasive procedure that can markedly correct scoliosis at the time of surgery. Screws are anchored to the outside of the scoliotic vertebral bodies. A flexible cord made from Polyethylene-terephthalate (PET) is attached to each screw. The tether is then tensioned to achieve the desired degree of spine straightening with no lengthening required. VBT allows for continued growth with additional straightening of the spine as the patient grows. This procedure is most successful in patients who are skeletally immature and show some spinal flexibility.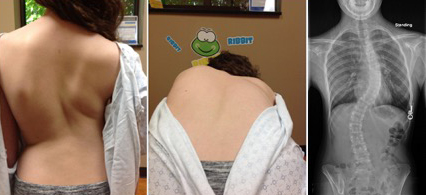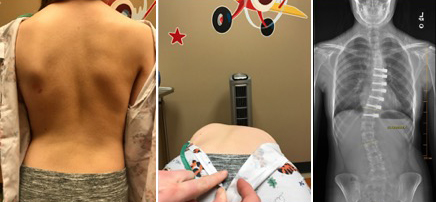 After VBT, your child will go to the pediatric floor and start recovery following the Team Integrated Enhanced Recovery (TIGER) protocol. This protocol reduces the length of your hospital stay, improves surgical outcomes and gets your child back to his or her favorite activities. We set daily goals and expectations for pain control and mobility to help in eliminating post-operative complications.
Patient testimonial
We first met Dr. Dan Hoernschemeyer in spring 2014. He was treating my son Ryan for a mild case of scoliosis. We made plans to follow his progress with appointments for follow-up. Later that year, my daughter, Avory, began exhibiting signs of scoliosis when she was 11 with a 30-degree curvature. By July of 2015, the curve had advanced. Dr. Dan felt confident that she would be a good candidate for vertebral body tethering.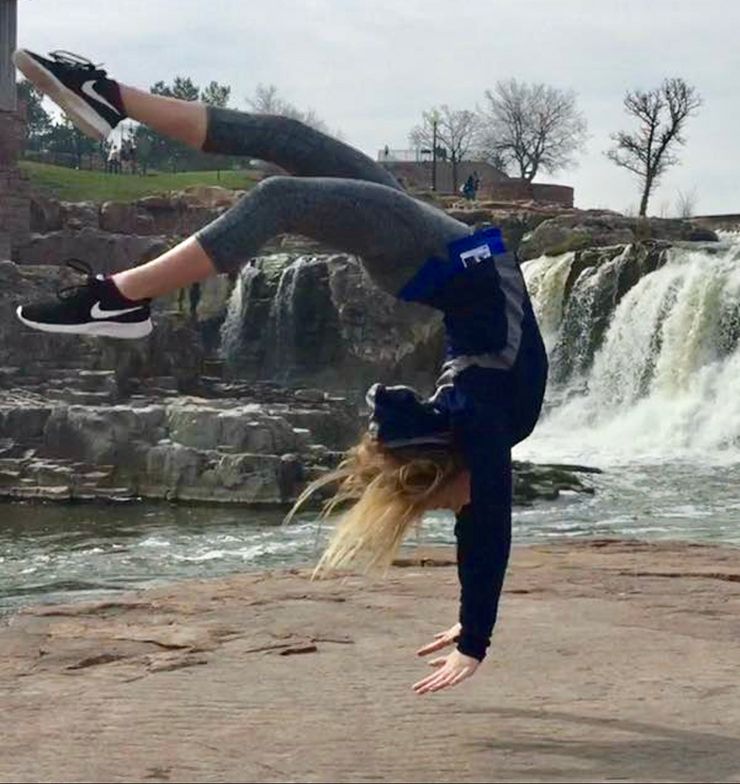 I cannot say enough good things about Dr. Dan and his staff. They took the time necessary to fully explain and go over everything that would happen before and after Avory's surgery. They even put me in touch with the mother of another VBT patient, and she was able to share her experiences with the procedure. By the day of the surgery, I was very at ease knowing we were making the best choice for Avory.
Shortly after Avory's surgery, Ryan's thoracic curve had advanced to surgical range, despite him being fully grown. Dr. Dan took into consideration Ryan's spinal flexibility and activities and agreed to perform a VBT procedure to correct the thoracic curve. In March 2016, Ryan became the oldest male to undergo a successful VBT surgery.
Both Avory and Ryan are able to compete in their high-level sports with no reduction in mobility. Avory currently competes in USA Gymnastics Level 9 competition and Ryan swims at a junior national level in club swimming, as well as high school swimming. I cannot thank Dr. Dan enough for taking both of my kids, who did not fit the traditional criteria for VBT, and was able to provide a solution that has allowed them to live their active lives with normal spinal function. As a parent and medical professional myself, this means the world to me.
— Evelyn "Dee" Gilbert,
Columbia, Missouri
Related Conditions & Treatments